You know which is one of the most *lit* places in Chandigarh?
Definitely, Sector 8.
The place is full of quirky and colourful takeaway joints which have already created much buzz in the city. But with so many options available, what to eat and what to leave? Just scroll below to quickly find out the best of food joints in Chandigarh that you surely
can't miss out on!
1. Le Gaufres

So let's start with something sweet. But seriously, this lace deserves to be on the top because you definitely cannot miss it. Their waffles are probably the best you'll ever have. Nutella, blueberry, maple syrup, all kind of sweet toppings served right with a scoop of ice-cream.
Address: 75, Inner Market, Sector 8 B, Sector 8, Chandigarh
Must try: Mango Blast, Belgium Waffles, Milky Way, Marshmallow, Chocolate ice-cream
Pocket load: Rs. 450 for two
2. Burgrill:

This is one joint that has become quite famous among the masses. The food here is full of lips making flavour and freshness. Their patties are juicy, crunchy and overall the burgers are just perfect! You can even call for a home delivery and enjoy their food from the comfort of your home.
Address: Booth 70, Inner Market, Sector 8 B, Sector 8, Chandigarh
Must try: Mutton Burger, Cheesy Cheddar Paneer Burger, Mojito, Texas Fries, Momos, Gravy Momos
Pocket Load: Rs 500 for two
3. Mrs. Wong: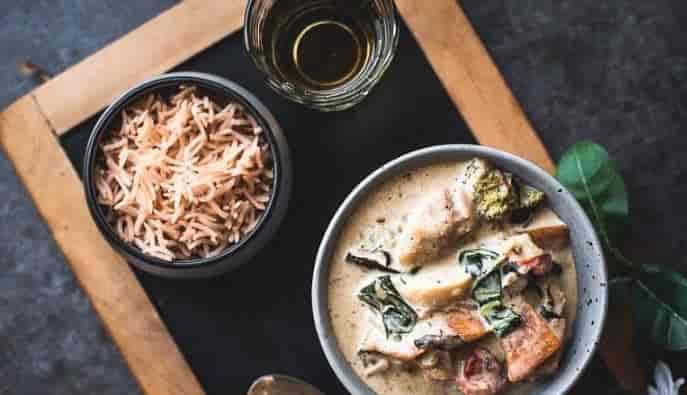 How about some steamy dimsums, paired with freshly prepared noodle-box?
Mrs Wong is the place that serves it the best. This is a newly opened place that servers delectable asian food. You can cutomise your noodles with exotic veggies like shiitake mushroom, Pokchoy and cherry tomatoes. This place is worth a try!
Address: SCO 8, Inner Market, Sector 8 B, Sector 8, Chandigarh
Must try: Noodles, Sushi, Shitake Mushrooms, Momos, Spicy Lamb, Salsa
Pocket load: Rs.500 for 2 people
4. Va Sano:
Love Italian? Va sand brings you the flavours straight for Italy. The food is stellar, the presentation is gorgeous, and the menu changes with the season. Right from their pastas, pizzas or mocktails, everything is just amazing. They even recently launched Budget menu so the food won't burn a hole in your pocket.
Address: Booth 76, Sector 8 B, Sector 8, Chandigarh
Must try: Garlic Bread, Pizza, Salsa, Hawaiian Salad, Peri Peri Chicken,
Cheese Patty, Lasagne
Pocket load: ₹500 for two people
5. Uncle Jacks:

So whoever has visited Uncle Jacks, knows that they serve the best fries. Absolutely amazing. From their fancy drinks to interesting menu, all this makes it worth a visit. Their takeaway bottles are quite unique and will perfectly fit in your budget. Get ready to taste some mouthwatering flavours here.
Address: Booth 11, Inner Market, Sector 8 B, Sector 8, Chandigarh
Must try: Waffles, Cheesy Fries, Pizza Fries, Chicken Slider, Fried Cheese, Hot Dog
Pocket Load: Rs. 600 for two
So we have got all the best in this domain covered for you so that you are the best choice the next time! Just dig in!!