Getting world-class qualification and an elegant degree from a reputed foreign university is everyone's dream to give their careers a kick-start. Education or settling abroad, cracking IELTS is an indispensable step that each of the aspiring souls have to cross, but in want of right guidance this step turn into a barrier and there begins a trail of heart-breaking failures.
This led ChandigarhX team to approach coaching institutes and research on what is the fool-proof strategy to get a decent score in IELTS.
Let's begin with What is IELTS?
IELTS (International English Language Test system) is considered as one of the world's most popular English Proficiency Test that is conducted for students who are willing to study/work abroad or applying for global migration.
Why are people crazy to appear in IELTS Exam?
As opportunities to study abroad have opened on a large scale, so is the craze among students to grab the opportunity. One of the probable reasons can also be due to lavishing lifestyle and better opportunities. Nowadays, every student dreams is to have a fruitful career ahead and some consider abroad as a better option to fulfill their dream.
Self-study or coaching-this is the question that everyone grapples with even before they sit down to prepare for IELTS
What is the necessity to take IELTS Coaching?
As the competition is mounting everywhere, so are the students inquisitive to get through the IELTS exam. Every year, thousands of students from engineers to medical professionals appear for IELTS exam, but not all are able to get through. Well, there can abundant reasons such as lack of practice or knowledge towards the subject.
How can you score well in IELTS Exam?
After doing in depth research, we came in contact with British IELTS, one of the leading IELTS coaching institutes in Chandigarh, imparting extensive knowledge to students and help them clear IELTS and various other competitive exams.
During our conversation with teachers of British IELTS, they shared with us some influential tips to help students conquer the hurdles and get through the IELTS exam with excellent band score.
Some Influential Tips to Get Through the IELTS Exam
♦ IELTS Listening:
While preparing for IELTS listening exam, students should watch English news channels such as BBC or CNN news channel and try to catch the ascent they follow. Also, listening to audios and watching some videos on the internet can help them improve their understanding towards the language.
♦ IELTS Reading:
Reading newspaper on daily basis can help IELTS aspirants get a command over English language. Not only it will help enriching their vocabulary but at the same time get up to date with what all is happening around the world. Also, a lot of reading material is available on internet that student can take help of to gather real time experience of IELTS reading exam.
♦ IELTS Writing: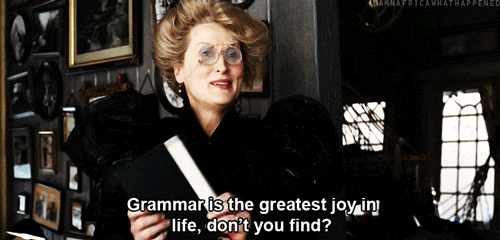 IELTS writing exam involves gathering thoughts immaculately when writing on a particular topic, range of vocabulary and proficiency towards the language. So, when preparing a student should go through good English essay books and learn the art of writing essays. If not books, take help of internet.
♦ IELTS Speaking:
IELTS speaking preparation involves a lot of thinking and communication in English language. So emphasizing more on spoken English skills and using right accent is quite important. Catching the right English accent doesn't come overnight, so if one has an eager to learn fast, it is advisable to look for some audio material available on internet for added help.
Right IELTS Coaching Institute
Last but not the least, joining a right and reputed training center can be of great help to students. When competition is running high everywhere, taking extra help from a coaching center is indispensable. A good training institute will not just help you practice for the test but at the same time will also conduct mock tests, help you overcome weak points, provide updated study material and much more.
Still have queries and need more guidance, head to British IELTS.
Drop a mail at info@britishielts.in or call them at 7814678678, 8054363621.
The address is
SCO 54-55, 1st & 2nd Floor, Sector 34-A, Chandigarh
SCO-546, 2nd Floor, Sector 70, Mohali.
ALSO READ: Top 5 Institutes Offering Best IELTS Coaching In Chandigarh & Around