You guys must be wondering that she has become one 'MADAM' today and will be advising us on our careers. Then, I'll request you all not to take that path because I am neither an expert in it nor can I garner any interest in that from you all. On the contrary, I will just share a real story that did compel me to look beyond my known horizon. And, if you all will join me in this 'enlightening' encounter of mine, it can be a turning point for you as well.
It all started on one such January cold Sunday evening, when our neighbors Mr Handsome Army officer and his gorgeous wife invited us for a bonfire and an open air movie experience in their lush green garden. It was a lovely evening. With a red wine in my hands, we went there. Compelled by his loyalty towards his profession, Mr Army officer played Lakshay (Staring: Hrithik Roshan & Preity Zinta) that night.
That movie wasn't a blockbuster, but it had an indelible impact on me.I kept pondering as to 'what is my lakshay in life', and for that matter 'are we chasing our goals or is it only the rat race we are running'.
To have clarity,I had to talk to a llllloooootttt of people and what place can better be for these kind of conversations than the beautiful Leisure Valley sector 10. The very next day, I took my car and straight away rushed to the place.
So, I will urge you all to join me in exploring what lakshay is for some of the amazing people of this city. And hopefully we all will be able to figure out our goal in the end.
It gives me a sense of pride that I live in a city where husbands have taken the charge of the house and they let their wives have a flourishing career. They are so proudly breaking all the stereotypes without any kind of regrets.
Kudos to their sense of equality.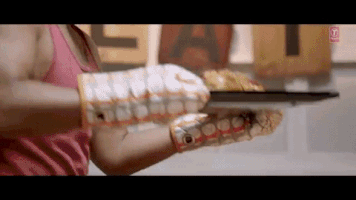 Dilwale Dulhaniya Le Jayenge
Everyone is so involved in their love that it seems that their ultimate goal is to do whatever they can to get their partners in their life. Some are into sorting their careers while some have arrived into persuading 'your daddy' phase. I was delighted to see the conviction with which they are pursuing themselves because love without conviction will not last long! Does it?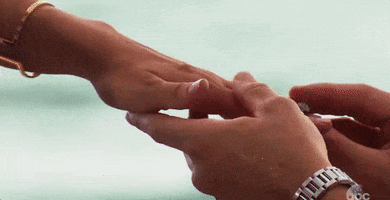 You all must be wondering what am I going to talk about here.
This is about my fellow Punjabi friends for whom grass is greener in other continents and I did speak to a lot many of them therefore I had to write about them. The ultimate goal they have in life is to settle abroad and they are trying their level best to get there. Study, job, marriage, whatever it takes!
I wish them all the luck.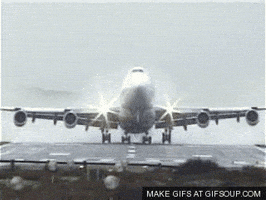 While meeting different kinds of people and discussing my concern with them, I met a few guys and girls who just want to chase their dreams of doing what they love the most in life, without stepping on anybody else's desires. It gives them a sense of inner peace and I think I could relate to them and will definitely try to figure out my lakshay in life to achieve that' inner peace'.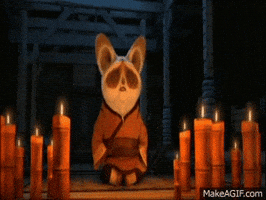 A small survey at my end did re-affirm my beliefs about the potential and capabilities of youth in Chandigarh. We are not just into gedi routes, yo yo songs and bhangra, we do have something or the other motivating and inspiring us.
All the concerned parents, teachers, elders, please you can relax! Your little one is doing just fine!!
Image Credits: Giphy.com ,Google images